PhotoSketch is some nifty software which allows you to creatively edit your photos by adding new parts to them.
As you  all you do is make a quick sketch of your scene, label each bit with some text and, seemingly by magic, you sketch is transformed into a unique photo.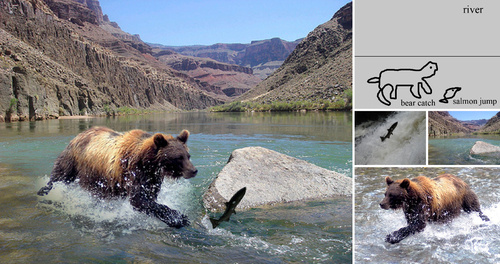 It looks like it takes your basic shape and matches them to parts in other photos. I'd imagine the parts have already been labelled inside the photo (maybe by way of GWAP). And then with some real clever pixel matching techniques the parts are embedded in a single photo background. In the above photo you can see the original photos and the sketch on the right with the new automatically created photo on the left.
More information from: