I came across a book called "The Last Ring-bearer" (by Kirill Yeskov) recently, and decided it would make a nice addition to my Kindle collection. It's not sold by Amazon so there's no Kindle specific format – in fact it isn't sold by anyone – at least not in Britain – so I needed to convert.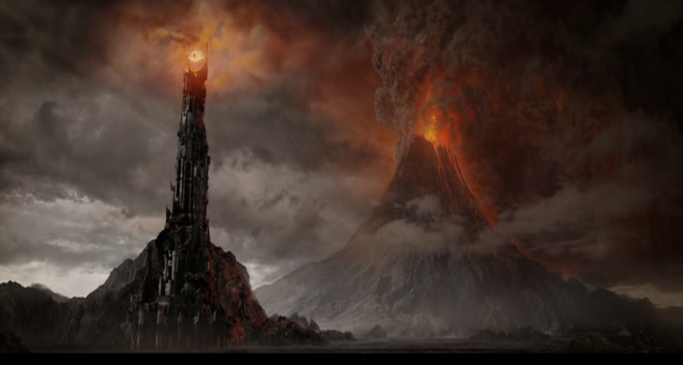 "The Last Ring-bearer" is a story based in the World of "Lord of the Rings". It is written from the point of view of the Orcs as they battle against the forces of Gandalf as he attempts to banish the arts of Science and Technology; it takes place during the last battle for the Ring and continues into the aftermath. It's been publishes in many different languages across Europe but has so far avoided Britain due to – probably justified – fears of litigation from the Tolkein estate.
However, it has recently been translated into English (by Yisroel Markov) from it's original Russian and is available in PDF form. Unfortunately PDF's are an extremely poor choice for an ebook conversion (and for any conversion actually, they are only meant for printing!).
I tried several methods to convert the PDF's. First I used Amazons conversion by email: you simply send the PDF as an email attachment and it returns a converted file back, alos via email. This works in that it converts all the text, but it doesn't appear formatted correctly: text can be in the wrong place, footnotes, headers, page numbers, contents etc. all appear mixed up in the main text. I also tried the PDF conversion in Calibre – an ebook management system I've been using for some time – but the same problems occurred. PDF's are just not compatible with ebook formats.
After some time looking around, I did manage to track down a webpage version of the book which I also tried to convert in Calibre. Unfortunately, the conversion relies on the HTML (the underlying code) being in a good state which wasn't true in this case and there where again some pretty awful formatting, plus none of the extras I mentioned earlier. However, it is easy to take the text from a webpage so I decided I'd put the formatting in myself.
I use OpenOffice to write my documents so I pasted the text in to a new one. It was a fairly simple procedure to detect the chapters (they all have the word "Chapter" or "Part" in!) and add a heading style to them. Then I pasted the book cover image to the first page. Now, Amazon also have a Microsoft Word Conversion by email, so I gave that a go. It was only slightly better than the PDF conversion. How disappointing. So I turned again to Calibre.
Calibre is able to take in the Original OpenOffice format and turn it into a mobi ebook format. This worked very nicely. With a few test runs I managed to get a nice front cover, the footnotes linking, a full table of contents with links and nicely formatted text (in most cases!). Here's what I did:
In OpenOffice:

Paste an image on the first page, this will be the Book cover (alternatively you can just add some text but an image would be nicer…!)
For pages with a small amount of text make sure it's at (or very near) the top of the page then a page break immediatly after. This avoids lots of white space appearing after converting.
Find the Chapter headings and place a heading style on them, preferably in the same hierachy as they appear in the book, Calibre will then recognise them and create a table of contents.
Find the footnotes and turn them into proper footnotes by using "Insert->Footnote, EndNote" from the menu.
If you have the time, you could also add text-alignment, bold or italic to parts of the text that need it, this will all be preserved in the conversion.
You can also add a Table of Contents to the text of the book if you like, just select "Insert->Index Indexs and Tables->Indexs and Tables…". I'd recommend using just the "entry text" wrapped in Hyperlinks for each level in the "Entries" tab, page numbers won't mean anything once the conversion completes. (Note also that Calibre will create it's own Table of contents embedded in the mobi format itself)
UPDATED: See below (Change background colors, and font colours)

In Calibre:

Now import your OpenOffice document with "Add book", once done select "Convert book"
Update the Title and author fields and any others you might like.
Select the "Use cover from source file" if you added some kind of front page to the original document.
You shouldn't need to change anything else so just click OK.
Now just copy it to your Kindle and enjoy.
Update (Feb  20)
The previous mobi version had a white background colour on the text which was causing some issues when the page color was changed from the default (such as in the "Color Mode" of the Kindle App). This seems to be an issue between OpenOffice and Calibre to do with default background-color, I've made a bug entry on Calibre here. (And they've already fixed it for the next release – nice work!).
For now, when creating a document switch between a colour background then back to "No fill", this seems to fix it in most cases although there are still some problems. I've created a new file with the background changes, see below. I also changed some of the "linking" text to text color black from the default blue.
For reference :
And don't forget that you can have the original "Lord of the Rings" on your Kindle too, in just a few mouse clicks!
(Voted number one in a BBC poll of the top books of all time.)